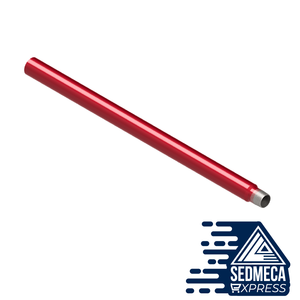 Description
The Flow Coupling is an important part of the Tubing String for prolonging the life of the well's completion. Flow Couplings are usually installed above and below Landing Nipples, Sliding Sleeves, and any other instances where a change in Tubing ID can cause the flow to reach an erosional velocity and cause damage to the Tubing String. 
It is important to note that Flow Couplings can only prolong the life of the completion as it offers a thicker-walled cross-section in order to weather fluid turbulence before failure occurs. Flow couplings are recommended when a Flow Control device is to be installed on a permanent basis (ie. Safety Valve). Field experience has indicated that Flow Couplings should be a minimum of 3 feet long and PTP offers Flow Couplings in 3, 4, 6- and 8-foot lengths as standard, however, alternate lengths are available upon request. PTP also provides Flow Couplings in a selection of material grades to suit customers' needs and requirements. 
Application
Heavy walled tubing joint (Tubing ID, Coupling OD).
Prolonging the life of well's completion.
Usually installed above and below tubing restrictions.
Benefits
Full bore tubing ID.
Available in 3, 4, 6, and 8-foot lengths as standard.
Available in various metallurgies.
All tubing sizes and ranges.