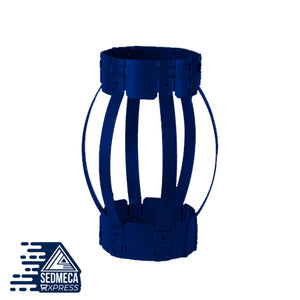 Description:
The Standard 'Bow Spring' range is hinged non-welded bow-spring centralizers designed to centralize in less demanding well-bore applications where rotation is not a requirement. The hinge allows the centralizer to be fitted on a larger bore casing where weld-on connectors do not allow for a slip-on unit to be installed. 
Features: 
API certified – engineered and tested to exceed API 10 D.
Low insertion & running forces.
High restoring forces.
Suitable for passing through wellbore / cased hole restrictions.
High-quality spring steel grade.