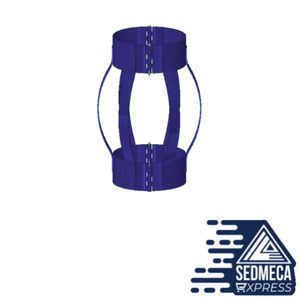 Description:
Bow springs manufactured from high-quality spring steel and heat-treated to achieve minimum starting and running force and maximum restoring force. Integral hinge design allows for latch-on installation over stop collars or casing collars. Bows are welded on the End collar. Provides reinforcement to the cement column. Minimizes differential sticking.
Features:  
Provides Uniform Annular clearance and is suited for vertical & deviated application.
Minimizes Different Sticking.
Can be rotated or reciprocated with the casing.