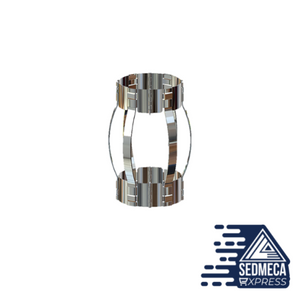 Description:
Stainless Steel centralizers are special-purpose centralizers it's used where the chances of corrosion and contamination are present, or they can be used for water wells also. It's a 100% stainless Steel Manufacturing along with stainless steel nails Premium Quality Bows are made of stainless steel material and hot-formed in a totally controlled Heat Treatment Plant. 
Features:
API certified – engineered and tested to exceed API 10 D.
Low insertion & running forces.
High restoring forces.
Suitable for passing through wellbore / cased hole restrictions.
High-quality spring steel grade.