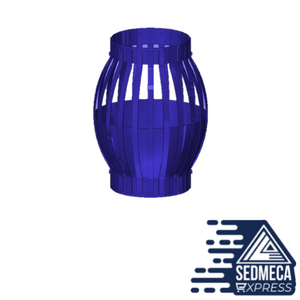 Description:
Hinged Welded Cement Basket is designed with Flexible Bow Springs, heat-treated under controlled conditions for maximum strength and uniformity are welded to slip-on collars and overlapping metal fins for flexibility and strength.
Features:
Support long columns of cement during primary cementing operations.
It is easily installed by sliding it over the pin end of a casing joint, prior to the make-up of the joint.