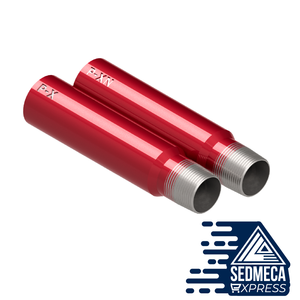 Description
The 'P-X' & 'P-XN' Landing Nipple is a downhole component, fabricated as a short section of heavy wall tubular with a machined internal surface that provides a seal area and a locking profile.
The Landing Nipples are included in most completions at predetermined intervals to enable the installation of flow-control devices, such as Plugs and Chokes. Three basic types of Landing Nipples are commonly used: No-Go, Selective, and Ported Safety Valve Nipples. 
Application
Plugging under pressure.
Provide pre-determined locations for setting and locking subsurface flow control devices.
Single nipple installations or as the bottom nipple in a series of P-X Landing Nipple.
Standard weight tubing in a series of P-X and P-XN (bottom) Landing Nipple. (The N designates no-go nipple). 
Benefits
Versatility helps reduce completion and production maintenance costs.
Simple operation.
Multiple options when running, setting or retrieving subsurface flow control devices.
Large bore for minimum restriction.
Universal nipple with one internal profile.