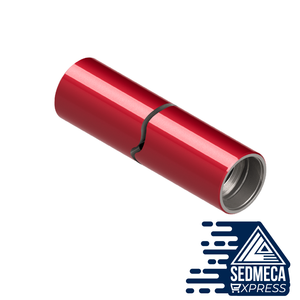 Description
Praxis Millout extensions are used below a permanent packer when there is no retrieval function and the situation may be required where the packer will be milled.  They are typically configured as PIN by PIN or BOX x BOX depending on the products required below the packer. 
Millout extensions provide a larger ID below the packer providing a shoulder to anchor/catch a milling and retrieval tool during milling. They are often used as a means to protect dynamic seals in a seal bore packer-type installation. Lengths are available to meet the customer requirement but 6ft is probably the most typical.
Application
Completion with Permanent packer as production packer.
Horizontal completion with stand-alone screens.
Isolation Packers.
Placed directly below the permanent packer or below seal bore extension.
Benefits
Economical seal protection
Provides larger bore to accept packer retrieving sub of the milling tool.
Durable construction.
Manufactured from materials that meet the well's environments specified by the customer.