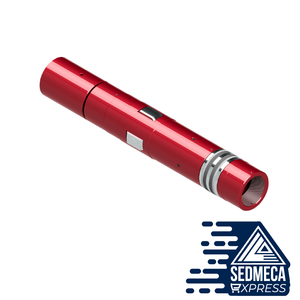 Description
The 'P-AF' Top No-Go Lock Mandrel is a down-hole device, run and retrieved on a slick line. The Lock Mandrel is designed to locate, anchor, and seal in a P-AF profile Landing  Nipple within the tubing string in order to provide a set point for flow control equipment such as valves, chokes, and plugs. Higher pressure rated 'P-HF' is available upon request. 
The 'P-AF' Lock Mandrel incorporates a Top No-Go for positive location in the Nipple Profile; once the Lock locates, the dogs are then designed to take the full force of any pressure and not the No-Go shoulder.
The Lock is run using the 'P-A' Running Tool by standard slickline method until the positive location is achieved at the no-go shoulder in the Landing Nipple. Downward jarring is required to move the Mandrel down and expand the Locking Dogs into the locking profile. The Mandrel must be fully shifted down in order for the tool to be locked in place with the aid of the Locking C-ring, moving into the recessed groove. Upward jarring will  Shear the pin and release the 'P-A' Running Tool from the Lock Mandrel.
Application
Blanking plugs.
Downhole chokes.
Designed to hold pressures from above and below or from sudden pressure reversals.
Benefits
Integral No-Go for positive location.
Industry Standard internal fishing profile to accommodate extra-large ID for increased flow volumes to maximize production.
Locking mechanism located above the seal stack.
Hold Down Mechanism to prevent premature release.
Double beveled Retractable Locking Dogs.
Spring Free design eliminates spring redress/replacement requirement.