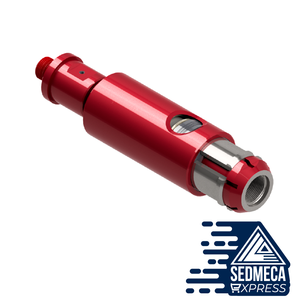 Description 
The PRAXIS P-GS Pulling Tool is designed to deploy and retrieve sub-surface devices with internal fishing necks. The P-GS Pulling Tool is released from the device by 'jarring' down to activate the shear-release feature. It may be converted to a jar up to release tool (P-GR) by installing a P-GU Shear Up Adaptor; recommended where downward jarring on the subsurface device is required before pulling.
The P-GS Pulling Tool incorporates a spring-loaded dog set which will automatically collapse to engage in the relevant internal fishing profile with the weight of the string; once engaged, the tool - along with the sub-surface device - can be retrieved to surace. In the event that the P-GS needs to disengage the downhole, a downward jarring action will shear a pin releasing the springloaded dog set and allowing them to move into the retracted position. The P-GS must be contacting a stationary sub-surface device to act as a no-go for this action to occur. The PRAXIS P-GS Pulling Tools is manufactured from Low Alloy Steel as standard; with industry standard sucker rod connections complete with fishing necks.
Application
Retrieval of sub-surface devices.
Benefits
Spring Loaded Dog Set.
Shear Release feature.