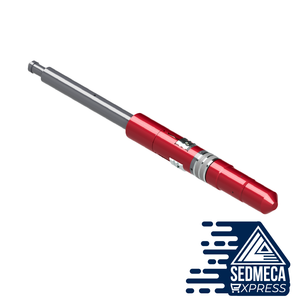 Description 
The 'P-PX' Plug Assembly is run and pulled on wireline and is designed to plug the tubing for testing packer leakage, re-moving wellhead, testing tubing, and separation zone during remedial work over.
The plug assembly consists of a P-X, P-XN, P-R, P-RN Lock Mandrel, an Equalizing Sub, an Equalizing Valve, and an Equalizing Cap. Selection of Lock Mandrel for the P-PX Plug Assembly; where X designated regular weight tubing. Whereas, selection of P-XN Lock Mandrel for type P-XN Plug Assembly; where XN designated for No-Go nipple on regular weight tubing.
Application
Routine plugging for completion and workover operations.
Installation of downhole flow controls, including one and two-run plug, flow subs, and pump open plugs.
Well's suspension plug.
Ported nipple and sleeve pack-offs.
Suspension of wireline-retrievable injection valves.
Venturi flow meter installation.
Suspension of recording instruments.
Riser maintenance plugs.
Benefits
Minimal downward jarring is required to set the lock mandrel, making the design particular service at 300°F (148.8°C) with standard seals.
The lock and running tool are compatible with normal wireline equipment and procedures.
Rigid outer mandrel maximizes the strength and impact resistance of the lock, ensuring exceptional reliability and recovery.