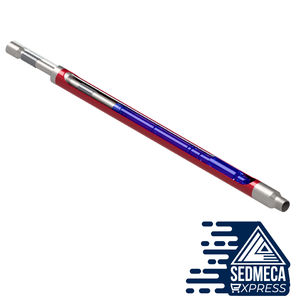 Description
The Praxis ESP POD System is designed for Artificial Lift applications allowing specialist ESP completions to be realized. The Praxis POD System has been specifically designed so that there is no requirement to rotate either the ESP or shroud independently during assembly, causing possible damage. 
Instead, there is a seal stack within the upper mandrel sub of the POD assembly, which creates a pressure barrier between the shroud ID, and production annulus when mated with the lower mandrel sub at the top of the shroud assembly. The cable penetrator, control bypass lines, etc. are made up to the upper mandrel sub before being lowered into the lower mandrel Sub, which is fixed to the top of the shroud. As the upper mandrel sub is lowered into the lower mandrel sub the seal stack engages with the seal bore inside the housing and the full assembly shoulders out. The upper and lower mandrels are then secured in position and providing the same tensile load as the shroud tubular.
Application
ESP Completions with requirement to prevent fluid on casing.
Intelligent well completions.
Dual ESP Completions – single or multiple zone production.
Dual Concentric ESP Completions.
Dual Tandem ESP Completions.
Up to 7,500 psi working pressure.
Materials to suit all well's environments.
Benefits
Protects ESP during deployment and protects casing from exposure to well fluid.
Allows production from single or separate zones, either single, comingled or separate flow.
Dual Tandem ESP completions maximize production in wells with small casings.
Pressure barrier between upper and lower completions.
Multiple/single ports through mandrel to suit cable penetrator requirements.
Optional additional ports for monitoring or gas venting.