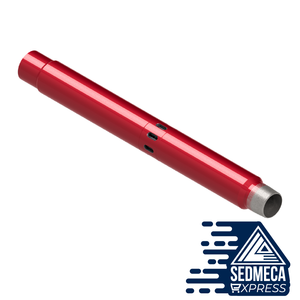 Description 
The Praxis Sliding Sleeve is available in multiple configurations to meet all well environments and completion design philosophies. The tool can be configured to open in the upward or downward direction using standard well intervention B-Type Shifting Tools.
The sleeve can be operated with a 1,500psi maximum shifting differential and has equalizing slots on the inner sleeve and a specially designed diffuser ring, which reduce erosion, protect the seal stack from damage and control the initial rush of fluid or gas during pressure equalization.
Application
Communication between Tubing and Annulus for Circulation.
Selective Zone Production.
Specially designed Diffuser Ring Technology prevents damage to seal stacks during equalization.
Temperature ratings start from 150 ºC (302ºF).
Pressure ratings up to 10,000psi.
Materials to suit all well environments.
Benefits
A Shift Up or Shift Down optional configuration.
Multiple nipple profiles and seal bores.
Available in multiple tubing sizes & connections.
Available in Elastomeric & Non-Elastomeric configuration.
Milled slots used for flow ports on both the outer housing and internal sleeve provide increased flow area and reduce erosion.
Carefully designs seal stacks to eliminate the requirement for o-rings in thread connections, reducing potential leak paths.