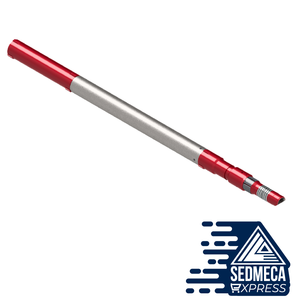 Description
Praxis Completion Technology's (RIV) Reservoir Isolation Valve is a mechanical isolation system designed to act as a shutdown valve and flow control device. This valve may be set during or after primary well completion. This valve is used to stop reservoir flow during ESP replacement or workover, thus preventing fluid losses and reducing rig time. 
RIV valve is compatible with lower and upper completion systems. The RIV reservoir control valve is opened after installation of the Activation Sealing Assembly Anchor (Stinger) and setting the tubing to the required depth. The valve is closed when the RIV Activation Assembly is removed from the stinger during ESP replacement or workover. When closed, the valve stops fluid from flowing from the reservoir, thus preventing fluid losses. In its closed position the RIV is designed for a maximum differential pressure of 5,000 psi (344 bar) and a maximum temperature of 135 Deg C (275 Deg F).
Application
Reservoir shutoff during ESP change-out or intervention.
Reduction in reservoir damage and fluid losses.
No requirement to kill the well during work-over.
RIV automatically opened and closed with upper completion deployment/retrieval.
Available in multiple material configurations.
Benefits
Full access to the reservoir with the removal of Lock & Plug.
Large cross-sectional area.
Deployed and activated with one wire-line run.
Modular design.
No Bypass is required.
Field Proven latest technology.
Retrievable & Redressable Design.