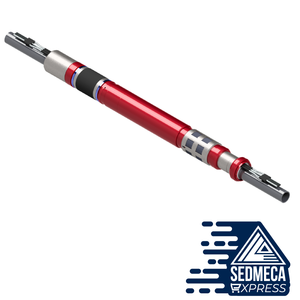 Description 
Praxis has developed a range of ISOPAX packers that can be run thru-tubing inside 4-1/2", 5" and 5-1/2" tubing further extending the life of depleted or "watered-out" wells in mature fields. This compact hydraulically set retrievable production packer is designed for zonal isolation and creating an annular pressure barrier.
As a system approach, a full range of accessory tools has been developed using proven technology to optimize the system and ensure retrievability and reliability in all types of well environments. Can be utilized in conversion from production wells to injection wells or in some cases can be a combination dual-purpose approach to allow injection and production from a single wellbore. In larger size casing it can also be used to perform multizone production. Due to the proprietary nature of these tools please contact Praxis for more information and a review of your well requirements.
Application
Conventional and Unconventional wells.
Highly deviated wells.
Reduced casing sizes from workover or hole problems.
Sidetracks
Retrievable production annulus pressure barrier.
Benefits
Extend the life of a well without workover.
Rejuvenate existing ESP wells by completion in smaller size thru-tubing.
Work with industry-leading ESP providers.
Improve production in underperforming wells.
ISOPAX Proven Features Anti-Preset, Anti-Drag, Lock-Out.
Compact design.