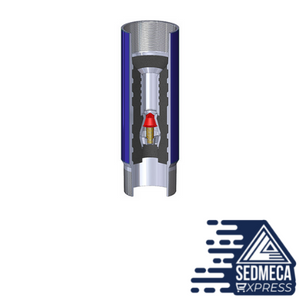 Description
Stab-in Float Collars are provided with a stab in profile for a stab in cementing where the drill pipe is stabbed directly into the float collar. Stab in cementing is an improved method for cementing large diameter casing. The conventional method required excessive amounts of cement to ensure cement circulation to the surface because of open-hole volume, losses to the formation, or mud displacement efficiency that cannot be determined with sufficient accuracy. 
Features
Utilized for most inner string cementing applications.
Recommended where reciprocation of the casing is not required during circulation.
Recommended for use with Latch Down Drill Pipe Wiper Plug.
Stab-in stinger is required.
PDC drillable.