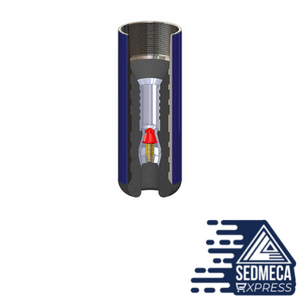 Description
With Stab-In cementing, the drill pipe is stabbed directly into the float shoe or collar, and cement is pumped through the drill pipe until returns to reach the surface. Cement is then displaced to the bottom of the drill pipe – a wiper dart can be used. The drill pipe is then picked up, circulated, and pulled out of the hole. 
Features
A tapered cement top and smooth bore receptacle facilitate stab-in operations.
Seal reliable and high-pressure resistance.
Withstand long periods of circulation.
Easy drill out with PDC or roller-cone bits.
Available in a single or double valve design.
Specifications: In sizes 7'' through 36''.