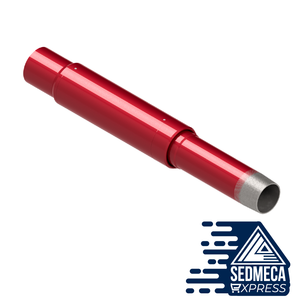 Description
This ESP Swivel Assembly is designed to give maximum variability when orienting completion components with up to 12 set positions. The ESP Swivel Assembly is lockable in every position providing a rigid connection, which can carry both tension and compression loads.
Application 
Electrical submersible pump completions.
To allow orientation of tubing for alignment of completion components.
Pressure ratings up to 7,500psi.
Materials to suit all well environments.
Benefits
Fine adjustment of orientation with 12 set positions – 30° Steps.
Lockable after adjustment.
Premium thread connections.
Tensile rating equal to production tubing thread.
Full tubing drift access.
Sizes to suit production tubing.